Disney's The Little Mermaid,
Cast List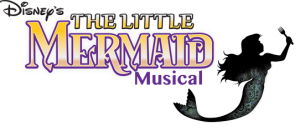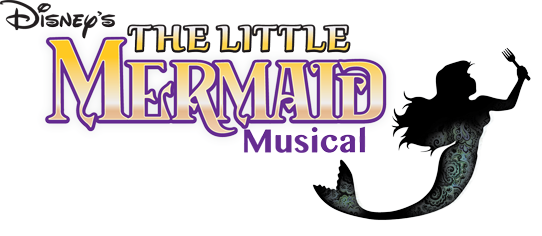 Thank you to everyone who auditioned. We had a huge turnout! We are overwhelmed by the amount of talent in our community. We had some very difficult decisions to make.
Below is our final cast list. Final casting decisions were made as a team by our 18-member production staff and factored in availability, talent, character matching, creative vision, and other criteria for the show. Evaluations were given to everybody who auditioned. These decisions are always difficult but as a team we feel so proud of the cast we have chosen and the show we have ahead of us.
Cast members, please email kingtriton@syracuseutaharts.org to accept your role ASAP. If we do not receive an email from you by Sunday at 9:00 pm we will assume you are declining your position in the cast.
Our cast meeting will be held on Tuesday, May 3, at 6:00 pm at the Syracuse Community Center. Parents of minors, please plan to attend the meeting to obtain important information and sign the participation forms. After the meeting, we will do a read-thru of the show. We look forward to working with all of you!
Role
Ariel
Sierra Reid
Prince Eric
Clayton Barney
King Triton
Garrett Biesinger
Sebastian
John Rollins
Flounder
Aaron Bigelow
Scuttle
Samuel Madsen
Grimsby
Jaron Packer
Ursula
Teresea Melendez
Flotsam/Jetsam
Kaylie Williams
Amaris DiScuillo
Chef Louis
Spencer Rollins
Mersisters/Princesses
Chatana Krebs
Jamie Godfrey
Kelti Palmer
Kimberly Gardner
Ragen Bradshaw
Tara Bruce
Featured Dancers/ Ensemble
Aleesa Arnita
Aubrey K
Brandilyn Hansen
Bria H
Chloe Arnell
Denise Johnson
Emmory Ralphs
Erin S
Kalena Ericksen
Melanie Rollins
Michaela Mathis
Nicole Moyes
Stephanie Bradshaw
Sailors/ Ensemble
Alex Perry
Caleb King
Gavin M
Jack H
Max F
Michael Jeanfreau
Nathan Fawcett
Paul H
Payden Dicks
Spencer Fawcett
Spencer Frew
Spencer Rollins
Talmage Rollins
Wyatt Welch
Windward
Jack H
Leeward
Paul H
Ensemble
Adelyn K
Aila DiScuillo
Amilia F
Ammon R
Andrea H
Arryn C
Ashtin H
Audra Frew
Ben P
Brooke M
Brooklyn S
Camille Rich
Cassandra B
Christian R
Cindy Hellewell
Cora H
Coy K
Ella H
Ella K
Emme P
Erma F
Garrett F
Hollie Ogden
Jace F
Jacob P
Jaelyn D
Jashon C
Jessica Martin
Joseph H
Josh F
Katrinn Lisonbee
Kate B
Kylie H
Leah H
Leia R
Madeline C
McKayla R
Morgaine M
Nora B
Peter R
Quinn F
Rebecka H
Sage R
Samuel F
Taylahn R
Taylor F
Tylah R