Tara Bruce, Chair. Term Expires July 2020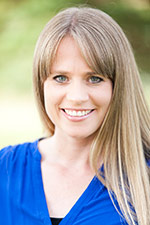 Tara grew up in Layton and attended Layton High School. She has lived in Syracuse with her husband and two children since 2003. Tara obtained her B.S. in Technical Sales from Weber State University and currently works as an Office Manager for a busy orthopedic practice. Tara has loved singing and dancing since she was a little girl. Tara has been involved with the Syracuse City Arts Council since 2011 as a cast member, choreographer and producer. She is excited about this opportunity to serve as a board member.
Kresta Robinson, Vice-Chair. Term Expires July 2018
Judy Merrill, Secretary. Term Expires July 2018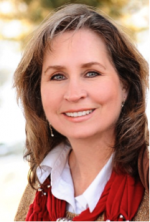 Judy Merrill grew up in Moapa Valley, Nevada, where the theater program was extremely popular and has continued to grow in relevance over the years. She played several leading roles, which helped her develop a passion for the arts and culture it provides to communities. She and her husband moved to Syracuse in 1998 with their four children, and she had the wonderful opportunity of serving its citizens as an employee in the Community Development Department for eight years. Her degree is in the secretarial field, and she has been serving the Syracuse City Arts Council since 2009 in the capacity of Treasurer and Secretary. Having served with three Arts Council Presidents now, she has been instrumental in helping solidify its relationship with Syracuse through drafting ordinance language, in order to officially recognize this organization as an extension of the City's function, and helping define its role through proposed Bylaws recommended to and adopted by City Council. Judy enjoys supporting the community arts as well as the Arts Council Board through her volunteer efforts behind the scenes. She also enjoys raising funds for the theater program by managing the concession stands each year and seeing everyone have fun watching these great productions and consuming the delicious treats during intermission!
Melanie Rollins, Treasurer. Term Expires July 2018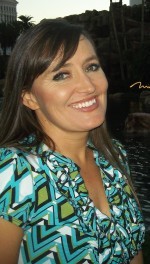 Melanie Rollins has enjoyed living in Syracuse with her handsome and entertaining husband and four rambunctious but fabulous children since 2007. She has been involved in Syracuse City Arts Council's summer productions since 2012 and has loved working with the talented and amazing people she has met through the organization. Melanie has taught Muscle Toning and Step Aerobics classes as a Fitness Instructor at the Syracuse Community Center since 2012. She has served in her church and community teaching music to several adult, youth and children's groups. As a member of the Weber State Singers, she enjoyed studying music at WSU and graduated with an AS degree. Melanie loves singing with her family, dancing in Zumba class, and playing the piano.
Christopher Weaver, Orchestra Liaison. Term Expires July 2021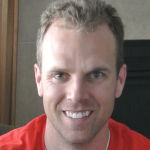 Christopher Weaver has enjoyed living in Syracuse since 2008 with his wife and 3 kids. He is a University of Utah graduate and currently works for a medical device company in Salt Lake City as a Mechanical Engineer. Christopher served an LDS mission in Brasil. He enjoys a variety of activities including, but not limited to; music, board games, gardening, watching U of U sports, playing soccer and basketball, and water skiing. He has been playing the trumpet since he was 12 years old and currently plays in the Syracuse Symphony Orchestra.
James Hansen, Technology. Term Expires July 2020
Spencer Rollins, Sponsorships. Term Expires July 2018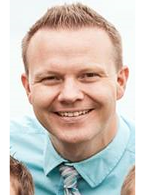 Spencer Rollins grew up in Layton and attended Northridge High. He has been living in Syracuse for the last 7 years with his beautiful wife, Melanie, and their 4 fun kids. He performed with the Sunburst Singers while going to school at Utah State University. After serving a church mission to Buenos Aires, Argentina, Spencer did his undergraduate schooling at BYU. He then went to Chiropractic school in Southern California. Spencer is a Chiropractor at the Health and Wellness Clinic in Layton. Spencer enjoys traveling, playing with his kids, going on dates with his wife, volleyball, football, ultimate frisbee, the outdoors, music, movies, visiting tropical locations, laughing, making other people laugh, and writing about himself in the 3rd person.
Trachelle Hilton, Fundraising. Term Expires July 2021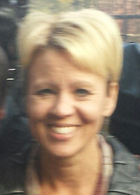 Hello Syracuse! My name is Trachelle Hilton-King. I'm a proud 4-year resident of Syracuse and owner of Chelle's Floral and Gift on Antelope Drive. I LOVE, LOVE, LOVE the performing arts and I'm excited to serve on the Syracuse City Arts Council! I love to travel, enjoy time with my family, LOVE yard work and gardening, fundraising, ANIMAL RESCUE (I'm a nut about dogs), and entertainment of any kind.
My goal as I serve on the council is to increase citizen support of the arts. We have AMAZING talent in Syracuse that is worthy of your time. We have incredible volunteers dedicated to making our community a better place.
My husband, Berk, works for Granite School District as their benefits manager. We have a big blended family with a total of 6 kids, 2 dogs, and a foster dog here and there.
I've been a drama mom for 7 years. My son is 12 and a seasoned performer, the reason I am involved in the arts in our community. I am super excited my husband and two sons are part of Chitty, Chitty, Bang, Bang this summer!
Interesting facts about me? My husband asked me to marry him while skydiving. Favorite trip: 9 days in Costa Rica. Summer highlight: Volunteering at Best Friends Animal Sanctuary for our family trip.
I believe in volunteerism wholeheartedly and giving back to the community. I look forward to a great year with the council, working hard to make a difference for our community. Come out and support the arts!
LeAnna Hamblin, Theatre. Term Expires June 2020